Sociology advisors are available weekdays to assist students individually with academic planning, course selection, career pathway development and other matters related to the major and staying on course toward graduation.
Drop in Hours
PEER ADVISOR DROP-IN HOURS
Peer Advisors are a great resource for you to discuss scheduling questions such as choosing courses, determining workload for a quarter, how to use Schedule Builder, what SOC courses are like, how to get involved in research or an honors thesis, referrals to other campus resources and MORE!  
In-Person SS&H 1283*
Mondays- 2:15-3:45 pm (Alyssa)
Tuesdays- 2:00-3:30 pm (Nishi)
Wednesday- 12:15-1:45 (Nishi) and 2:15-3:45 pm (Alyssa)
Thursdays- 9:15-10:45 am (Alyssa) and 1:45-3:15 pm (Nishi)
*Please email socantadvisor@ucdavis.edu if you would like to meet with a SOC peer advisor for drop-ins via Zoom instead.
STAFF ADVISOR DROP-IN HOURS - VIA ZOOM
Drop-In Advising Waiting Room- Log-In
Mondays - 1:00-2:30pm (Caroline & Kelli)
Wednesdays – 2:30-4:00 pm (Kelli & Dez)
Thursdays 1:00-2:30pm  (Dez & Caroline)
 
ADVISING APPOINTMENTS
Students can schedule an advising appointment with a sociology advisor through the OASIS appointment system. 
All current students, regardless of declared major, are able to use OASIS to make appointments with the sociology advising office.  If you are not a declared SOC major, once you are in the OASIS system, you will need to search for the ANT, ME/SA, SOC Advising Office.  
If you are a returning student who does not have access to OASIS, please email socantadvisor@ucdavis.edu.
Sociology Undergraduate Advisors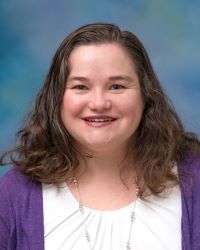 Caroline Herrod
530-752-2873
socantadvisor@ucdavis.edu

I graduated from UC Davis with a BA in Psychology and later completed my MA in Career Development. After working at a career center at another higher education institution for ten years, in 2015 I returned to UC Davis and joined the ANT, ME/SA, SOC advising team. I truly enjoy my work with students, and I am passionate about seeing them reach their goals. When I am not at work, I enjoy cooking (especially baking!), reading, and relaxing with my partner and cat family.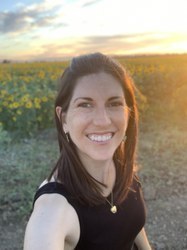 Kelli Sholer
530-752-4564
socantadvisor@ucdavis.edu

I've been an advisor in our advising office since 2014 and have 13 years of overall academic advising experience at UC Davis. I'm also a UCD alumni and graduated with a BS in Managerial Economics! After realizing I wanted to pursue academic advising, I completed my master's in counseling with a specialization in career counseling at Sacramento State. Therefore, I have specific enthusiasm for helping students navigate their academic and career goals by making meaningful connections between their unique interests, values, and skills. For self-care outside of work, I enjoy cooking, listening to true crime podcasts and Broadway musical soundtracks, and planning new places to travel next (once we can again) with my husband and 3 year old son.
Mishaal Barrett
530-752-3576
socantadvisor@ucdavis.edu

I joined the advising team in March 2019, and have seven years of experience in the functional area of university housing and residential education, with a focus on academic support. I am also a UC alum, I received my B.A in Psychology from UC Merced and M.A. in Higher Education and Student Affairs from New York University. I enjoy helping students navigate college and supporting your academic success. Outside of work, I am often playing video games, reading or watching mystery/crime/supernatural/fantasy books and shows, and spending quality time with my husband and our two cats.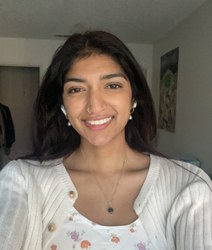 Nishi Nair
socantadvisor@ucdavis.edu

I am a third year double major in Sociology and Economics. My emphases are social services and public policy. Some campus activities I'm a part of are the Spokes, UC Davis' Premier All Female A Cappella group and Project RISHI. When I'm not working or at school, I really enjoy reading, watching the Great British Bake Off, and listening to comedy podcasts! I am really excited to be a peer advisor this year and meeting as many of my peers as possible.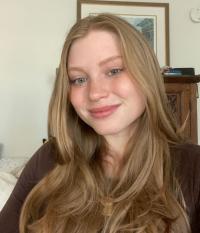 Alyssa Row
socantadvisor@ucdavis.edu​​​​​
I am a fourth year sociology major with an emphasis on law and society and a minor in psychology. I'm on the board for the Davis Pre-Law Society, a club geared towards students who plan on entering the legal field. In my free time, I enjoy hanging out with my friends, playing with my two cats, and making paintings for my bedroom. I'm also a big fan of the group exercise classes offered at the arc, so you may even find me biking at party cycle! I'm super excited to meet you all!